We are open and available to serve you 24/7

Sliding Gate Repair in Northridge
Professional and experienced technicians for all types of sliding gates and sliding fence gate repair across Northridge.
We Have Experts For Sliding Gate And Sliding Gate Fence Repair in Northridge. We Repair All Types of Sliding Gates Including Sliding Driveway Gates, Folding Sliding Gates & Sliding Chain Link Gates in Northridge.
A sliding gate, as compared to a swing gate, is beneficial and has many advantages. A sliding gate saves space and easy to handle. Sliding gates may create problems in operating sometimes. A non-functioning or a broken sliding gate is a mere nuisance. It is not possible for the homeowner to repair the sliding gate himself or herself. The homeowners always need a Professional And Reliable Company To Repair The Sliding Gate. In Northridge, California, you should not have to worry because Northridge Gate Repair works in your area and has absolute and unique Sliding Gate Repair Services. The sliding gate repair services at Northridge Gate Repair are tailored to address your needs and meant for you so that you may come out of trouble and use your sliding gate without any inconvenience.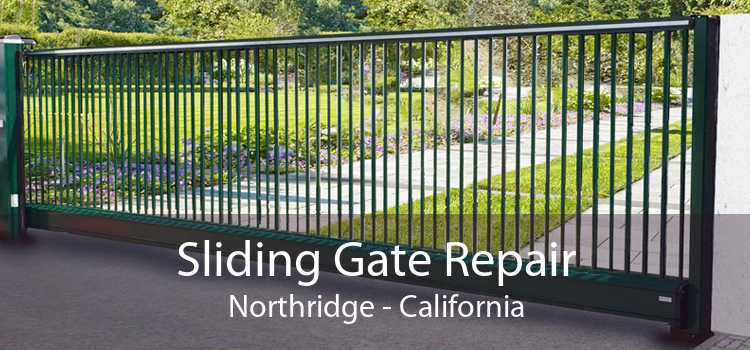 Northridge Sliding Gate Opener Repair
Are you experiencing an issue with your sliding gate opener? Does your sliding gate stop halfway? Are you thinking to replace your sliding gate opener? Give us a chance to serve you with your sliding gate opener repair needs. Northridge Gate Repair is A Certified And Experienced Company serving the residents of Northridge, California for the last two decades. The technicians at Northridge Gate Repair have gone through training and certification to better serve you for sliding gate opener needs. Our Sliding Gate Opener Repair Services will not only make your sliding gate opener work again but it will increase the life of your sliding gate opener as well.
Sliding Gate Motor Repair Northridge
A sliding gate works with the help of so many other parts. Each part of the sliding gate has its significance and importance in the functioning of the sliding gate. The sliding gate motor makes the sliding gate work perfectly. A burnt, broken, or damaged sliding gate motor is a hindrance to the movement of your sliding gate. At Northridge Gate Repair we offer Sliding Gate Motor Repair Services by trained and professional technicians. We are always equipped with the necessary tools and parts to assist you and repair your sliding gate motor on our first visit. Our family-owned business happily provides the residential and commercial clients in Northridge, California the best services of the sliding gate.
Our Sliding Gate Repair Services in Northridge
At Northridge Gate Repair our sliding gate repair services include:
Electric Sliding Gate Repair Northridge
Automatic Sliding Gate Repair Northridge
Northridge Sliding Fence Gate Repair
Northridge Sliding Driveway Gate Repair
With the Certified And Experienced Technicians at Northridge Gate Repair, we provide quality Sliding Gate Repair Service at the most affordable rates. Our team is always ready to meet your needs regarding sliding gate repair. We serve the entire area of Northridge, California with full attention and determination to provide ease and comfort through our sliding gate repair services.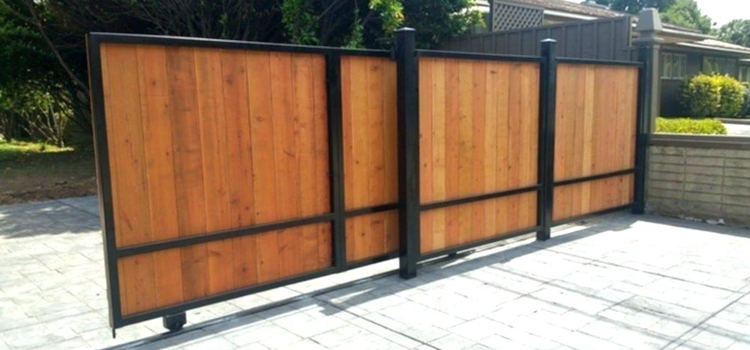 Electric Sliding Gate Repair Northridge
Electric sliding gates are now commonly used in Northridge, California and the surrounding areas. Sometimes Electric Sliding Gate Stops Working due to any reason and you cannot make it work again with your efforts and energy. You always need professional help to make your electric sliding gate work again. Northridge Gate Repair in Northridge, California provides professional and reliable Electric Sliding Gate Repair Service for your convenience and peace of mind.
Automatic Sliding Gate Repair Northridge
An automatic sliding gate is the symbol of protection and safety. With the failure of the automatic sliding gate, this sense of protection turns into a sense of unprotected. To maintain the safety and security of your place, you should have a proper working automatic sliding gate. At Northridge Gate Repair we offer Automatic Sliding Gate Repair Service for commercial and residential clients throughout Northridge, California so that they may not have to compromise on security.
Northridge Sliding Fence Gate Repair
Sliding fence gates look elegant and beautiful. Sliding fence gates not only increase the esthetic value of your place but also create a hurdle for unwanted people. If you are facing the difficulty of sliding fence gate failure, call us at (818) 478-2631 to get your Sliding Fence Gate Repair as early as possible. We are fast, quick, and responsive. We work around the clock, so you can call us 24 hours a day and we will be there at your place to serve you.
Northridge Sliding Driveway Gate Repair
Do you own a sliding driveway gate in Northridge, California? Don't get panic if your sliding driveway is not working the way it had been. Northridge Gate Repair provides professional sliding driveway gate repair services across Northridge, California. We are sliding Driveway Gate Specialists and preferable for being responsive and quick to turn your inconvenience into ease and comfort by our sliding driveway gate repair service.
01.

How should I fix my own sliding gate operator?

It is advisable not to meddle with a broken sliding gate operator. It can further worsen the situation. You must hire a company that specializes in sliding gate repair to fix your sliding gate operators.
02.

Why is my sliding gate not working?

Your sliding gate can be broken down or malfunction for a lot of reasons. Your sliding gate operator or the motors that help slide your gate might be faulty. Your sensors and remote control may be out of power or battery. Prolonged usage of your sliding gates can also lead to its demise. Lastly, your sliding gate rollers might face wear and tear.
03.

What has gone wrong with my sliding gate roller?

Your sliding gate roller might either be loose or faulty. You must hire a team to fix, replace or repair your rollers so that you can work with your sliding gates easily.
Praise From Our Happy Clients About Our Sliding Gate Repair in Northridge
"Jonspond Mendela"
They were the perfect gate company for me! I had multiple issues in my gates, and I failed to understand the gravity of it. Nonetheless, the team of Northridge Gate Repair arrived at my door, listened to my worries, and inspected my gates for issues. They were quick to break down what exactly was wrong with my gates, and managed to fix the issue in just a couple of hours. I was left completely satisfied with the service, and will recommend Northridge Gate Repair to everyone around me..
"Baris Jonson"
Best service in the city! We hired Northridge Gate Repair to repair our gate sensors, which had been out and malfunctioning for quite a few months. The team came and fixed our gate sensors in a matter of seconds. No more gates opening and closing on their own! Five star service, and excellent work.
"Jonson Baris"
I was a bit reluctant to hire a company to fix my gates. I thought I could manage with a broken automated gate operator, but I was terribly wrong. It was very uncomfortable to lift and lower my gates everytime I had to enter or leave my property. Luckily, a friend had recommended me to get in contact with Northridge Gate Repair. We discussed the quotation over the phone, and the team came over punctually to fix my gates. Now they work perfectly fine, and are as good as ever.
Copyright © 2021 Northridge Gate Repair. All Rights Reserved